Our focus is on quality, and excellent 'design service', these act as the benchmarks for our practice.
Pomegranate Designs is a committed team of Architects and Designers based in Vadodara, Gujarat, founded by Samir & Sonal in the year 2011.

We develop designs and generate solutions that improve your environment, whether it's a corporate office, hospitals, school, home, spa and salons, hospitality, pharmaceuticals, exhibition, high end residential projects or the world at large. With progressive research and study along with technical knowledge and artistic vision, we try to build a better world around you.

Over the past few years, Pomegranate Designs has emerged as one of the leading and most sought after Architectural, Interior Design firms in the city and has been actively working across key cities in the country with clients ranging from leaders in healthcare, business, finance, films, media and politics. Each member of our creative team brings along the field of expertise and experience that offers our clients a single point of responsibility and accountability, ensuring each project's success. A guiding principle of Pomegranate Designs is that each project reflects the spirit and personality of its owner.
Samir carries a passion for buildings and products which drove him forward to make a career in Design. A graduate in Architecture from APIED (Vallabhvidhya nagar), a post graduate in Interiors and Furniture Design, NID (Ahmedabad) and Masters in Strategic Design Management, Politechnico di Milano (Milan, Italy), Samir is passionate about doing things just the way they are supposed to be done. His number one rule is keep going. 

After working with Vogtherr & Vogtherr designs, Mulhouse (France), Poltrona Frau & Tata group (Mumbai), Pacifica Group (Ahmedabad) and Hettich (Vadodara), Samir founded Pomegranate Designs in 2011 and worked on some wonderful residential, commercial, retail and hospitality projects that got featured in leading design magazines. He has represented the firm as a speaker and jury member at prestigious design events and architectural collages. 

In his heart of heart, he still is a passionate cricketer that he was back in earlier days. When not at work, he loves watching films, discussing cuisines or travelling to near-far places.

On this website you can find some of his most interesting and favorite projects.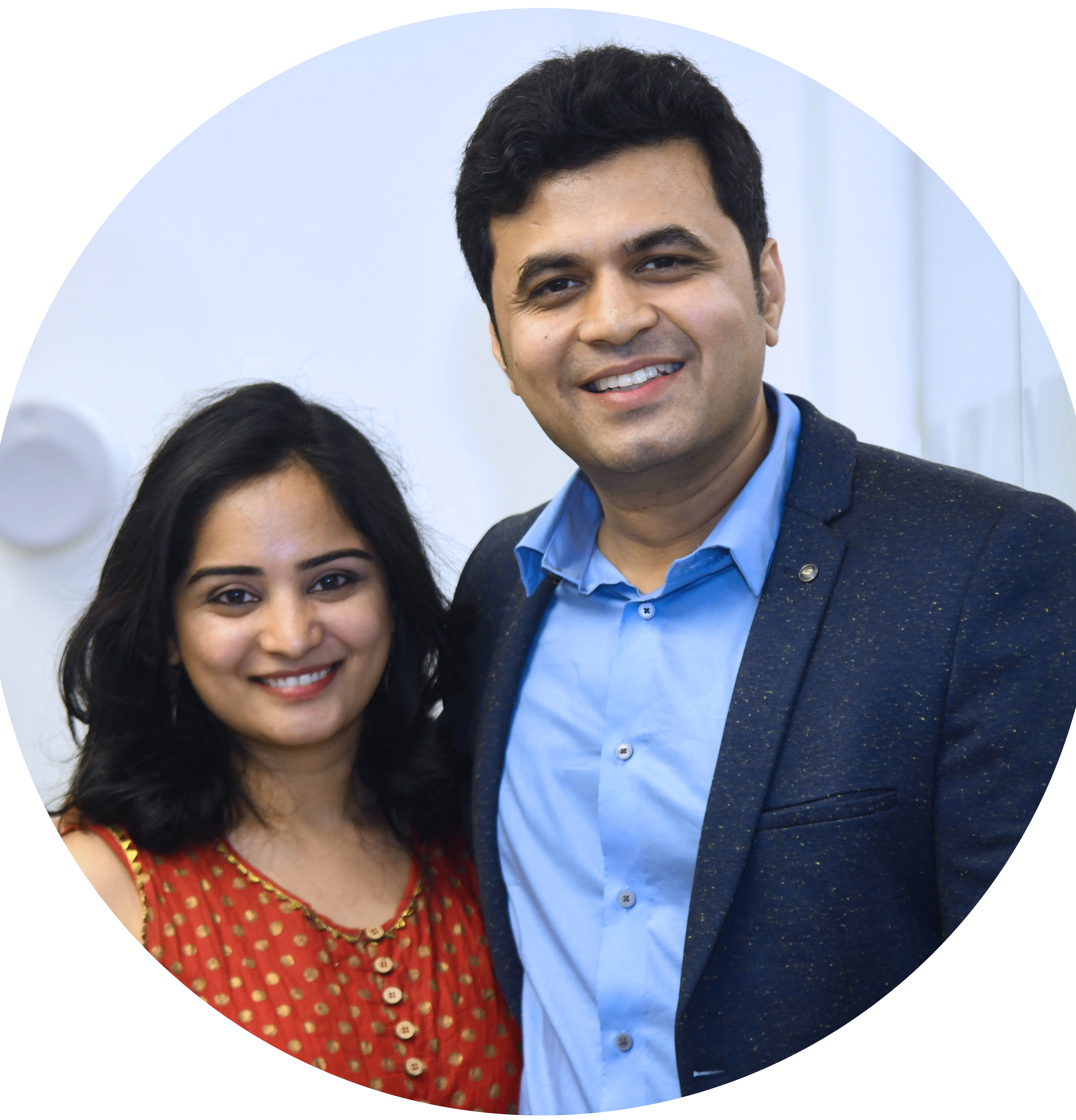 Sonal, a co-founder of Pomegranate Designs did her post graduation in Design from NID, Ahmedabad and masters in Strategic Design Management from Politechnico di Milano (Milan, Italy). She commenced her design journey working with leading design studios based in Delhi, Mumbai, Bangalore and Ahmedabad before starting Pomegranate Designs. In 2012, she was shortlisted among top 50 entrepreneurs at Power of Idea organized by IIM-Ahmedabad in association with the Economic Times for her business idea with a strong social cause. 
Sonal strongly believes that design should have a social vision. If the process of creating beautiful spaces can bring some difference in the lives of talented craftsmen & workers by creating employment and helping them preserve their skills, that's an achievement.
Sonal has represented the firm as a speaker and jury member at various prestigious design events and collages. 
We are always looking forward for our next project. There are lots of the wonderful things about design which we are eager to explore.
"Meaningful and mindful design" means the world to us.